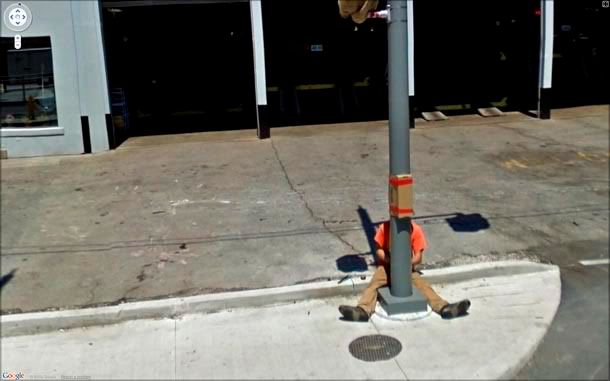 An
incredible project
by Canadian designer
Jon Rafman
:
One year ago, I started collecting screen captures of Google Street Views from a range of Street View blogs and through my own hunting. This essay illustrates how my Street View collections reflect the excitement of exploring this new, virtual world. The world captured by Google appears to be more truthful and more transparent because of the weight accorded to external reality, the perception of a neutral, unbiased recording, and even the vastness of the project. At the same time, I acknowledge that this way of photographing creates a cultural text like any other, a structured and structuring space whose codes and meaning the artist and the curator of the images can assist in constructing or deciphering. [...]
Initially, I was attracted to the noisy amateur aesthetic of the raw images. Street Views evoked an urgency I felt was present in earlier street photography. With its supposedly neutral gaze, the Street View photography had a spontaneous quality unspoiled by the sensitivities or agendas of a human photographer. It was tempting to see the images as a neutral and privileged representation of reality—as though the Street Views, wrenched from any social context other than geospatial contiguity, were able to perform true docu-photography, capturing fragments of reality stripped of all cultural intentions.
The way Google Street View records physical space restored the appropriate balance between photographer and subject. It allowed photography to accomplish what culture critic and film theorist Siegfried Kracauer viewed as its mission: "to represent significant aspects of physical reality without trying to overwhelm that reality so that the raw material focused upon is both left intact and made transparent."
Here's my personal selection: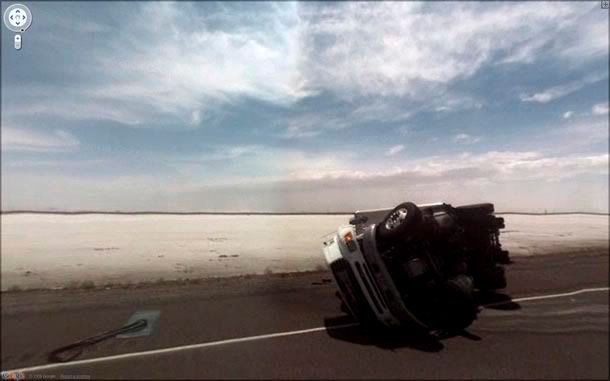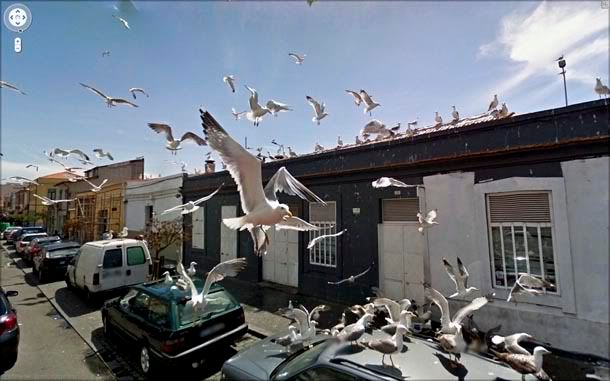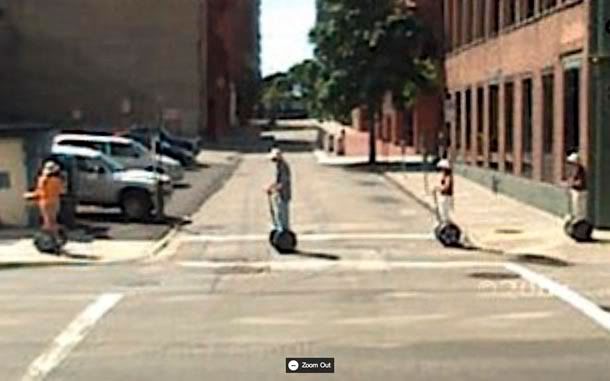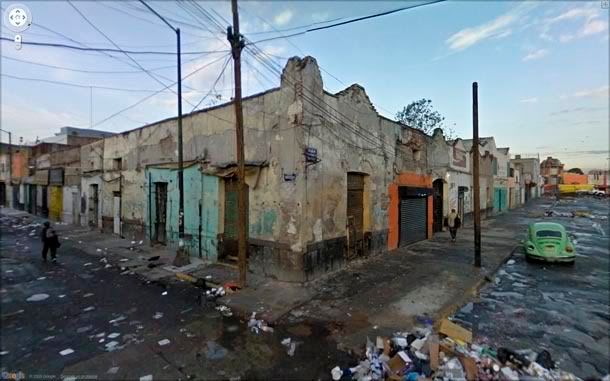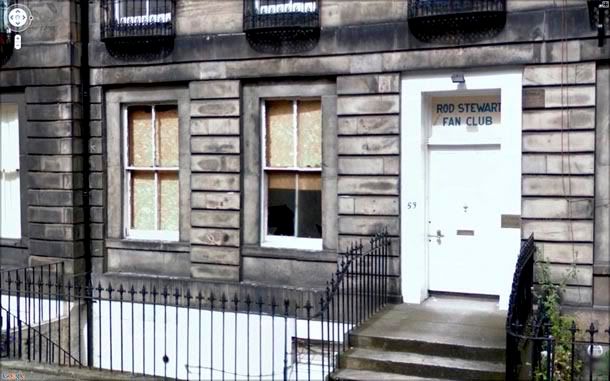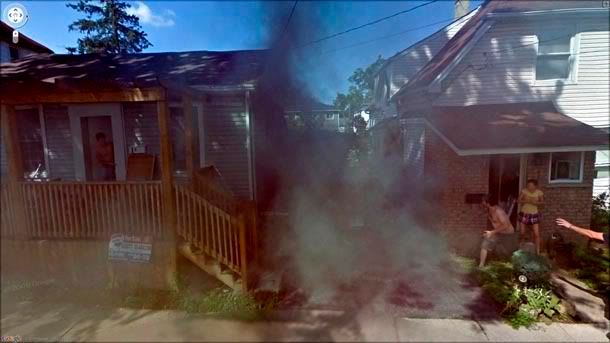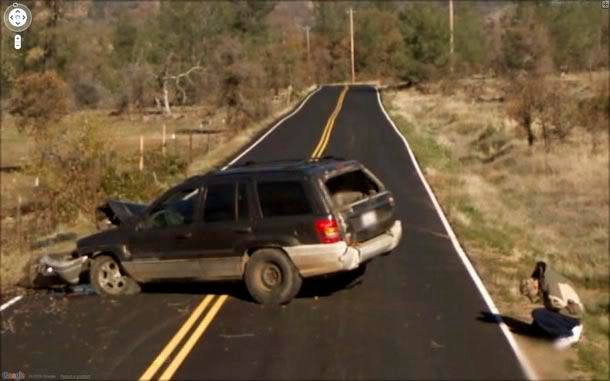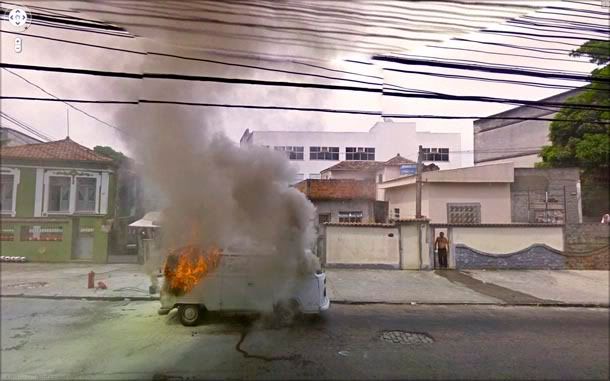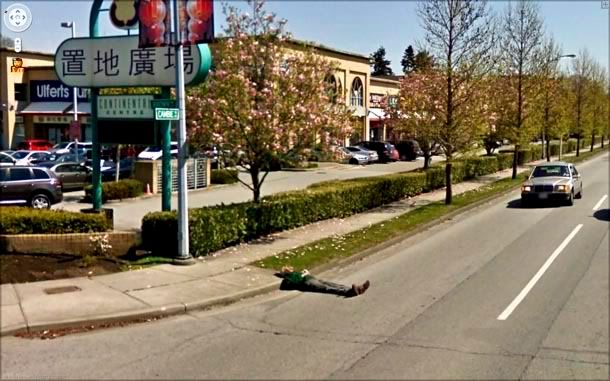 The rest of the article
here
and a short-film based on one of these photos
here
.
And thanks
Chris
for sharing this find :)